Pawnee City Assisted Living has twenty-two homelike apartments that you furnish as you wish. Amenities include a large theater, beauty shop, spa with whirlpool, cable, washers and dryers, 24-hour emergency call system, medication services, a beautiful dining room, and a private dining-room area that is used for church services.
Our staff will go out of their way to help you!
Amenities
Spacious living room with fireplace and large television
Beautiful dining room
Family dining room available for special occasions
Large TV room
Beauty shop and spa with whirlpool tub
Covered porch and screened porch
Resident computer station
Washers and dryers available
Transportation available
24-hour staff
Types of Units Available
Studio apartments
One-bedroom units
Apartments suitable for couples
Comfortable Living Units
Homey apartments
All units feature a kitchenette with microwave and refrigerator
Personal climate control
TV and telephone jacks (service charges may apply)
Wireless Internet
Spacious bathrooms
Standard Services
Three nutritious meals per day plus scheduled snacks
Assistance with activities of daily living and personal care, including bathing
Assistance with administration of medication
Optional Services
Weekly housekeeping
Weekly laundry
Assistance in arranging physician and nursing care appointments
Coordination of therapies, if needed (Physical, Occupational, Speech)
Coordination of home health care needs
Planned social and leisure activitie
We began with an idea and a dedicated group of representatives from Pawnee County organizations
Together, we claimed a building site, hired an architectural firm, and obtained federal funding.
Location
12th Street, between B and C Streets, west of Premier Estates and northwest of Pawnee Village.
Funding from USDA
The cost of the facility was more than two million dollars, with the USDA providing the majority of the funding.
Matching Funds
The USDA required local funding of $300,000 (from donations plus support from the Pawnee Development Corporation).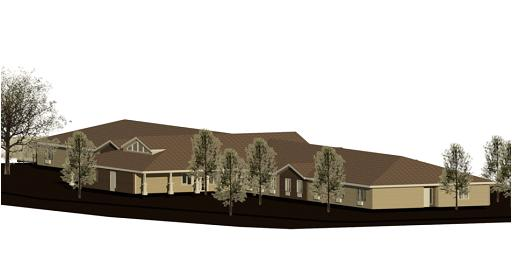 Pawnee City Assisted Living Project
Pawnee City Assisted Living, Inc, is a Nonprofit 501(c) 3 corporation.
Use arrows to the right and left or the dots near the bottom of each slide to move through the slides.
Project Summary
2014 Gill Group Market Study
USDA Accepted
Room/Beds Approved: 22 rooms
65% Medicaid Waiver: 15 rooms
35% Private Pay: 7 rooms
Construction Costs
Development: $118,050
Construction: $2,440,000
Furnishings/Equipment: $162,950
Construction Financing: $65,500
Total Construction: $2,785,500
USDA Loan: $2,786,500
Community Funding Needs
Soft Costs (1): $403,500
Working Capital (2): $237.000
Total Community Needs $640,000
(1) Soft Costs include but are not limited to contingencies of 5% – 7% of construction costs; Phase 1 environmental site assessment; Updated PAR development and/or any overages to be paid by PCAL.
(2) Working Capital is needed to support the facility during the first three years if income does not support operating costs.
Community Funding Needed
Total Project Costs: $3,427,000
USDA Loan: -$2,787,000
Local Funding: $640,000
PCDC Start-Up Refunded: -$150,000
PCDC Future Commitments: -$150,000
Superfunding Options
Release commitment of PCDC, and they are able to use committed dollars for other community development uses.
Increase Operating Reserves.
Increase building appearance, furnishings, staffing, etc., to appeal to prospective residents.
Reduce loan amount.
Interested In Supporting the Pawnee City Assisted Living Facility?
For more information about how you can help Pawnee City Assisted Living grow and improve, click the button below.